f/10 Group Photography Expo
Four of my friends and colleagues, all very talented and passionate photographers, will be showing some of their work, along with some other photographers, as a group they called f/10, in a photography expo that will be opening on April 15th at 18:30 at the El Teatro space in the El Mechtel Hotel in downtown Tunis, Belvédère.
The expo will go on until April 28th.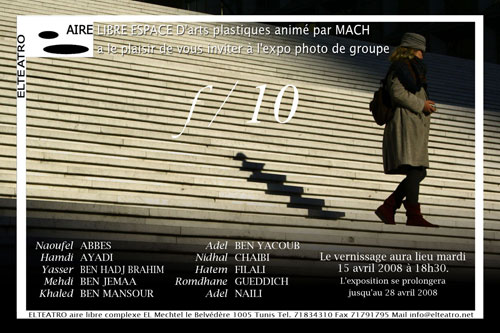 The expo is really worth checking out, so make sure you add it to your schedules and pass by to enjoy some really interesting photography work.