Boss Bitching: For Your Worst Boss Stories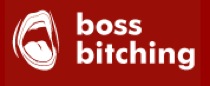 Boss Bitching is a simple, cool, user driven website that allows anonymous postings of stories about bosses. Posts can be made about a current boss or someone from a previous job.
Complainers can categorize their bosses by archetype and visitors to the site get to read and rate the bosses, choosing between three responses.
Users can receive updates of the most popular posts through RSS.
Boss Bitching was conceived by someone who identifies himself as Unknown Tech Guy. It seems BossBitching is the first of a series of services that will be launched under the UberBitching brand.
It's quite a simple idea that should help some people relieve themselves of the desire to ramble about their bosses.
I'm not that kind of person really, but it could be fun to read some posts every now and then, when I'm in that kind of mood, which isn't very often, but well…