AltSearchEngines posted yesterday asking people to try, for one day, one of the Top 100 Alternative Search Engines; it can be one search engine, they can be several, the idea is just to give them a try, a chance, and see what life would be like without Google Search.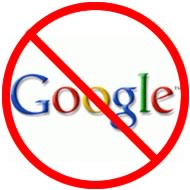 I think it should be a very interesting experiment to stay off from Google Search for a day, and try out other alternative search engines instead. It should show us what other options we have out there, how advanced and reliable they are, and how dependent we are on Google.
Personally, I'm going to try and use Clusty mainly today, and maybe some other engines if I need to search even more, but will be keeping away from Google Search.