Tunisia 21: The Fourth Tunisian Satellite TV Channel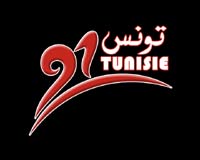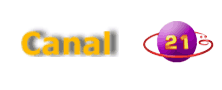 Tunisia 21, has now become the fourth Tunisian satellite TV channel, and the second public one, after its recent re-launch.
The channel was originally a terrestrial tv channel called "Canal 21" (Channel 21), which was launched in the 90's; the name is a reference to the 21st century, emphasizing its target audience: youth.
It started as a channel that was broadcast a few hours a day in the afternoon, on the same frequency that French channel "France 2" was terrestrially transmitted on in Tunisia, thereby over-riding the French youth programming with a local one.
It wasn't really such a success at the beginning, taking away programming that we had gotten used to and enjoyed and replacing it with a bunch of mediocrely produced shows.
Anyway, with time people got used to it, and when "France 2" re-transmission was cut, Channel 21's programming was slowly expanded over the years, more shows were added and some of them started getting a better viewership.
Still, the channel was always more or less a sidekick for the main public channel "Tunisia 7", or at least that's the way it felt for me.
Now, the channel has been relaunched as a satellite TV channel, becoming a third outlet for Tunisia. Its name and logo have been changed, and it will be more of a general information channel, but it still hangs on to the "21" bit to emphasize its roots and future as a youth-oriented channel.
Personally, I think it's great whenever a new Tunisian TV channel or radio station goes on air, enriching the audio-visual scene in the country, and in the case of internation satellite tv or radio channels giving the country more exposure and reaching out to people beyond its boundaries.
Hopefully with the channel being relaunched as a satellite channel it will get more resources and that the quality of its broadcast and programming will be ameliorated to really enrich the Tunisian offering in terms of audio-visual material.