Brijit: Good Content Boiled Down To 100 Words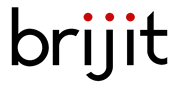 Brijit is a pretty interesting new service that takes long-form content and boils it down to 100 words or less, giving users abstracts that attempt to summarize, review and rate the original content, passing along the basic necessary information to the user and making it easier for them to choose what to dive deeper into by going back to the original content.
The abstracts are written by freelancers, with the possibility for anyone to join in, and these freelancers get paid $5 for every published abstract. It's also possible for others to leave comments/other takes on an abstract.
The abstracts come with a rating system, from zero dots (not a priority read) to three dots (a must-read.)
There are RSS feeds you can subscribe to all over the site, per source, per subject, Brijit's recommended reads, most popular reads, …etc.
Plus, you can save your favourite reads on the site.
The site's design is really neat, nice and usable; pretty well organized and straight to the point.
Personally, I think this is quite an interesting service and approach, very useful for people who quickly want to browse news and content in search of things they might find interesting and that they could delve deeper into later on, by reading them online, buying a magazine or watching them on TV.