Future Arab Super Star Season 4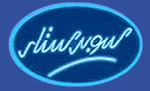 The fourth season of Future TV's Arab Super Star show will be kicking off in a few days. The first episode will be on Sunday, January 14th.
The contestants have been chosen from 8 different countries after a number of auditions in several countries including the US and Canada.
The judges this season will be the same as in the last season: Elias El Rahbani, Ziad Boutros, Fadia Tanab and Abdallah El Qa