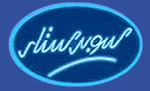 A year has passed since the 2004 season of SuperStar, the Arab version of "Pop Idol", which is known as "American Idol" in the US.
Last year's winner was Libyan Ayman El Aatar, whose debut single called "Ahebbak" was released a few weeks ago.
Now, the new season of SuperStar will start airing on Lebanese Future TV this Sunday, 25th of September.
What they'll be doing in the first episodes is airing a selection of the thousands of auditions, which is really funny, and showing the people who made it through to the second stage.
I can't wait for the new season to begin. SuperStar is the best musical talent show as the people who make it through are really talented and have great voices unlike other stupid shows like Star Academy or whatever.
Plus I love how it brings us all to know and appreciate our Arab music more.
I fully covered the show last year and will most probably be covering it this year too.