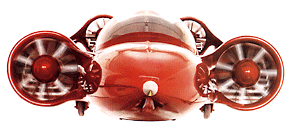 Moller International has developed the first and only feasible, personally affordable, personal vertical takeoff and landing (VTOL) vehicle the world has ever seen, the M400 Skycar.
From your garage to your destination, the M400 Skycar can cruise comfortably at 350+ MPH and achieve up to 28 miles per gallon. No traffic, no red lights, no speeding tickets. Just quiet direct transportation from point A to point B in a fraction of the time. Three dimensional mobility in place of two dimensional immobility.
You can view flight test videos here.
Now that's cool…
Although it raises a lot of security and noise pollution concerns, it still is very cool…