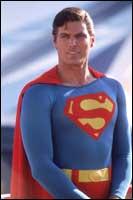 Christopher Reeve, the star of the "Superman" movies, died Sunday of heart failure, his publicist said. He was 52.
A near-fatal riding accident nine years ago paralyzed him and turned him into a worldwide advocate for spinal cord research.
Reeve had a severely infected pressure wound, which is a common ailment among paralysed people.
Christopher Reeve will always be thought of as Superman by me and millions of other people all around the world.
He is the man of steel.
R.I.P. Superman…